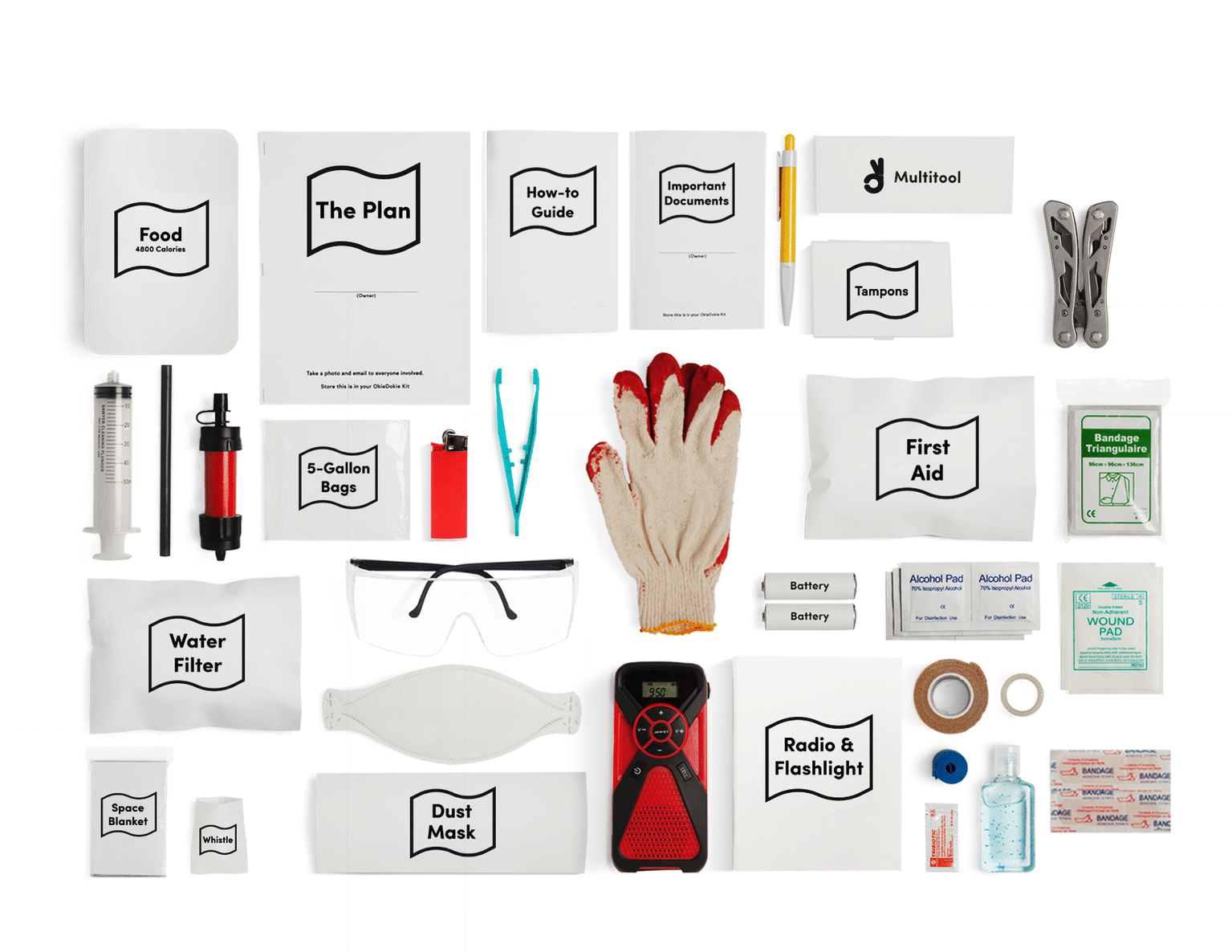 Okie Dokie's Theory: You are a totally rational person who refuses to be motivated by fear. But you also know that you should have a plan and some supplies ready for an "uh-oh" moment. What will you do there's a catastrophic event? The OkieDokie kit was created to be the most compact, simplest and most cost-effective solution.
Okie Dokie is the disaster kit for everyone filled with the most important stuff as recommended by FEMA and the Red Cross.
Safety first!
Help keep you and your family safe and make the kit happen here on Kickstarter.